A Premier General and Cosmetic Practice
Our mission at AuraSmile Dental is to give every patient the most outstanding level of dental care possible. We utilize a holistic approach to dental care, understanding that a healthy oral condition is the key to a healthy body and a long life. We listen and respond to our patients' individual needs and always strive to keep your teeth healthy, strong, and beautiful for a lifetime in the state-of-the-art environment you deserve. We are accepting new patients and would be happy to welcome you to our dental family!
Learn More About Us
What our patients say
Love the hygienists here…they're always so friendly! Beautiful office, advanced equipment, painless…need I say more! I love this place!
Patient of AuraSmile Dental, Google Reviews
The staff are AuraSmile are extremely professional and thorough. They insure that they have discussed the results of your examination so that you understand what you might need and what options are available. The environment is friendly and welcoming.
Patient of AuraSmile Dental, Google Reviews
Dr. Voiers has been my dentist for over 15 years. He is a true professional. I've had extensive work done to repair worn out teeth. He has done an excellent job. His challenge is a very strong bit which has caused issues in my mouth over the years. He has met those challenges. I would definitely recommend him and his staff.
Patient of AuraSmile Dental, Google Reviews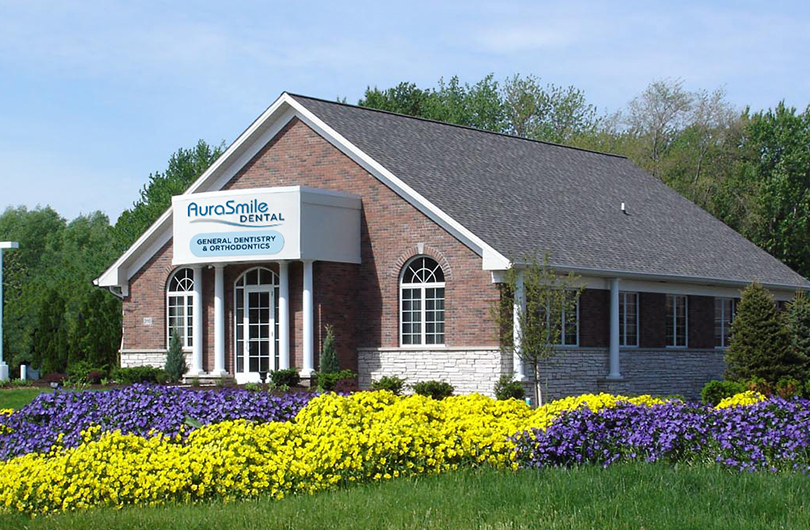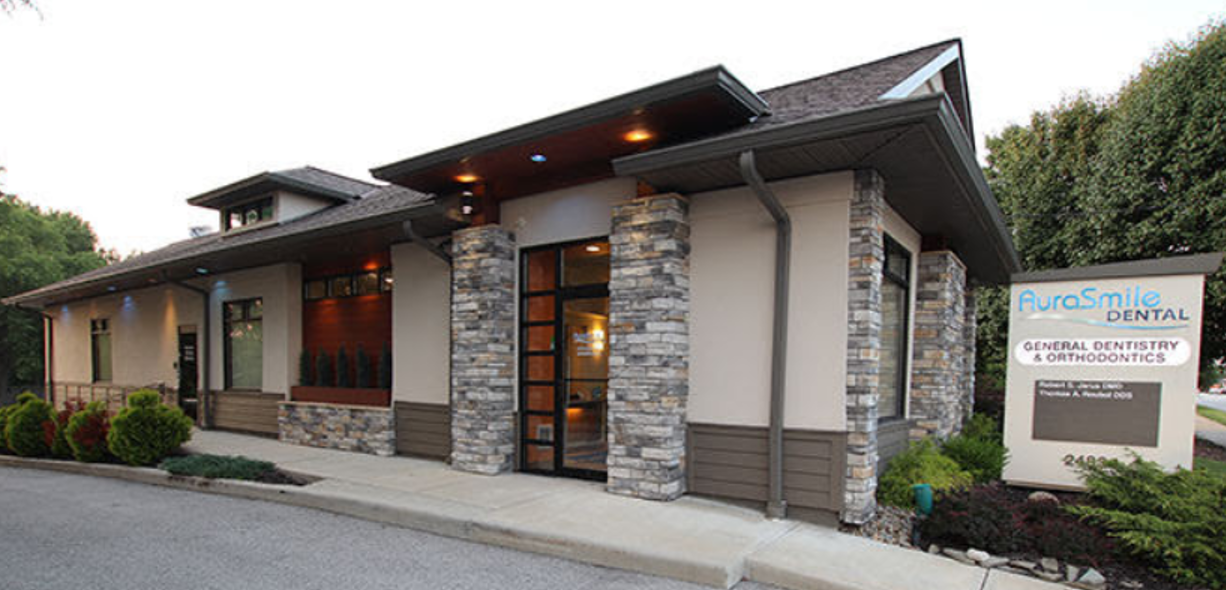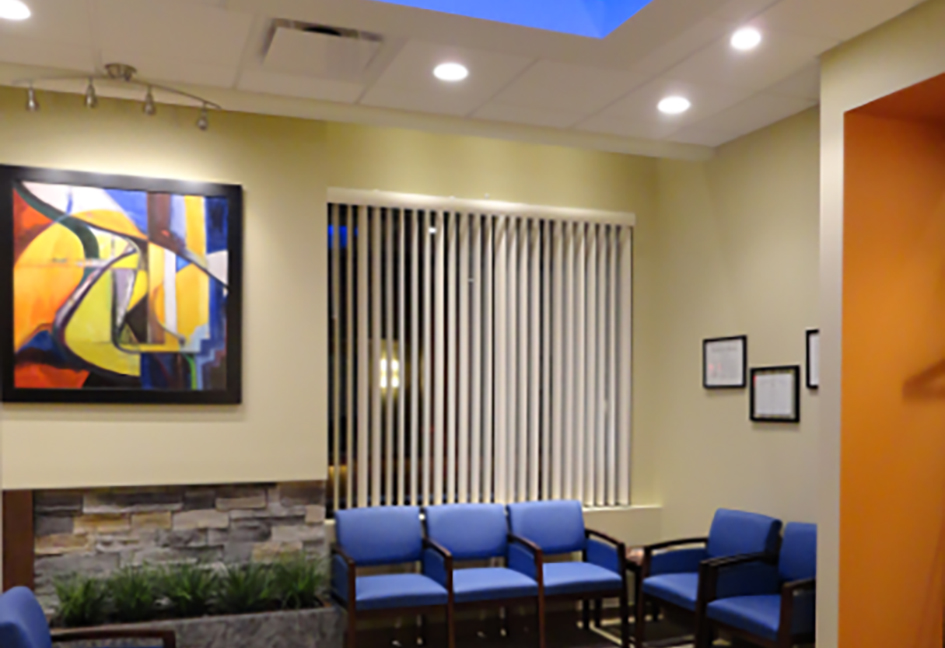 Two Convenient Locations to Serve You
From general cleaning and preventative care to restorative and orthodontics, the best of Cleveland cosmetic dentistry, Dr. Douglas Voiers and his expert dental professionals have built a reputation for providing healthy natural looking smiles to patients of all ages and backgrounds.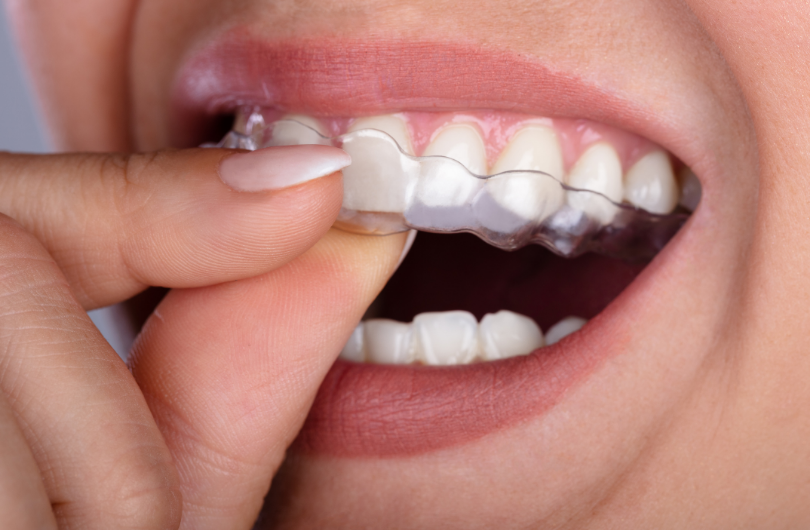 Orthodontic Clear Aligners to Improve Your Smile
SureSmile Aligners can help you achieve a healthy smile faster, easier, and more discretely than you ever thought possible. Even up close it's really hard for people to tell you're wearing them. This treatment can give you the smile you've always wanted without the braces you've always avoided.
Click below to learn more!
Learn More About Clear Aligners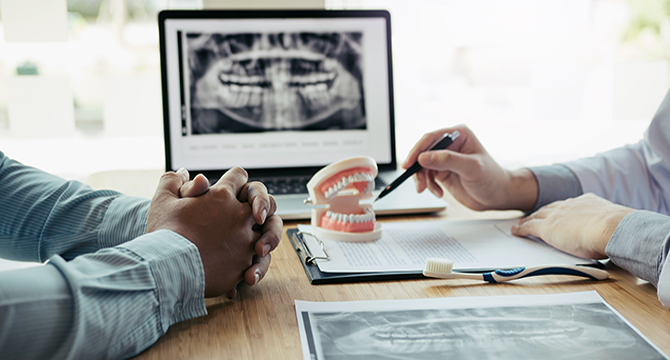 Why Choose Dental Implants?
Dental implants are artificial tooth roots that connect to the jawbone, providing a long-term base for secure, stable and comfortable tooth replacement. It becomes a stable base for one or more replacement teeth. 
Patients may choose dental implants to replace a single tooth, several teeth or to support partial or full dentures.
Click below to learn more!
Learn More About Dental Implants
Convenience
Easy street level access, free and reserved parking, early morning, lunchtime, evening appointments, same-day emergency care, and all the dentistry you need under one roof.
A Relaxing Environment
Our caring, welcoming staff, professional and modern surroundings, personal amenities will allow you to keep comfortable and relaxed before, during and after treatment.
Full Range of Dental Treatment
In addition to improving your dental health with cleanings, prevention and orthodontics, you will experience the best of Cleveland cosmetic dentistry.
Advanced Technology
Our advanced technology saves you time and money and helps us provide the quality dentistry you expect and deserve.
Expert Cleveland Dentists
Our doctor applies his clinical experience and the latest in advanced dental technology and technique to provide all patients an 'AuraSmile smile'.
Affordable Financial Plans
Ability to pay is of deep concern to many dental patients. We accept most insurances, major credit cards, and monthly payment plans to help you get the dental care you need and want now.
Has it been more than 6 months since your last check up and cleaning?